Greetings from Spain!
About Spain:
Spain is a member of the European Union located in southwestern Europe. In 2008 the population of Spain officially reached 46 million people. Its total area is 504,782 km2 (194,897 sq mi). According to the World Bank, Spain's economy is the ninth largest worldwide and the fifth largest in Europe. (wikipedia
)
EMS:
There are 17 autonomous communities (autonomous regions) in Spain (like states in USA). Each region has their own Public Health Service (with hospitals, health centers and regional EMS). So there are 17 regional public EMS (they depend of the Regional Government). Furthermore, some cities has a local EMS (it depends of the city council), and some Fire Department has ambulance service too.
In addition, there are non profit organizations like Red Cross or DYA who provide BLS ambulances (rarely ALS ambulances) with volunteers for special situations (music or sport events, support to public EMS,…). There are more private companies too.
Regional EMSs are public services (they depends on Regional Health Services). Each region manages the service differently. Some have their own vehicles and staff. Others outsource (subcontract) the vehicles and some staff to private companies (usually the vehicles and the BLS staff are contracted out and the ALS staff are civil servants –public EMS employees).
Emergency dial: 112
The emergency dial is 112 in all regions, but in many regions, each agency have their own dial too (national police: 091, local police: 092, firefighters: 080, EMS: 061…). So in some regions, the 112 dispatchers send the ambulance (or the firefighter engine, or the police car…), but in others the 112 dispatcher call the 061 dispatcher (or the 080 dispatcher, or the 092 dispatcher,…), and then this sends the ambulance (firefighter engine, police car,…).
There are diferent kinds of ambulance:
- Non assistant ambulance
(ambulancia no asistencial)
For dialysis, rehabilitation, non emergency patients transport.
*Staff: A driver and sometimes an assistant (first aid course or similar).
*Skills: Only transport/first aids. Usually, this kind of ambulance doesn't attend emergencies.
- BLS ambulance
(ambulancia de SVB ).
*Staff: 2 EMT-B (one of them a driver)
*Skills: BLS+AED (non-invasive techniques: splints, cervical collars, spinal board, Kendrick extrication device, first aids, oxygen,…)
- ILS ambulance
(ambulancia de SVI or SVE or Sanitarizada).
*Staff: 1 or 2 EMT-B (one of them a driver) and 1 ambulance nurse.
*Skills: addition to above, nurses can apply invasive techniques (IV, NG tube, vesical catheterization, laryngeal mask…). They can use ALS skills based on protocols (like US paramedics) or phone/radio orders) like drugs or intubation. This type of ambulance is newly created (end of 90s) and not all region do.
- ALS ambulance
(ambulancia de SVA or UVI móvil).
*Staff: 1 or 2 EMT-B (one of them a driver), 1 ambulance nurse and 1 doctor.
*Skills: ALS techniques.
- HEMS.
Staff: 1 or 2 pilots (or 1 pilot and 1 mechanic), 1 flight nurse and 1 doctor
- Rapid response unit
(VIR)
. Staff: 1 driver-EMT-B, 1 doctor (and/or 1 nurse)
Training:
-
EMT-B
(TES)
. Before 2007 there was not a national standard, so each region had their own rules (courses from 60 to 600 hours, sometimes only a first aid course). Since 2007 there is a 2 years training occupational course (vocational-Community College).
-
Nurse
(Enfermero)
: University degree (3 years until 2009, now 4 years). In some regions nurses need a Master in Emergency Nursing (or experience in ER, ICU,…) for EMS jobs.
-
Doctor
(médico or doctor)
: University degree (6 years). If they want to work for the public health service they need to be a Specialist (4-5 years more: Intensive Care Medicine, Family Medicine, Anesthesiology, Cardiology…)
-
Volunteers
(voluntarios)
: Red Cross, DYA, Civil Defense… Courses from 40 to 300 hours (first aids, patient transport assistant, life guard,…)
Non-assistant/non-emergency ambulance/patients transports (private company):

Red Cross- BLS Ambulances (Volunteers):

BLS ambulance (061 Aragón: EMS - Autonomous Community of Aragon):

ILS Ambulance (SUC: EMS - Autonomous Community of Canary Islands):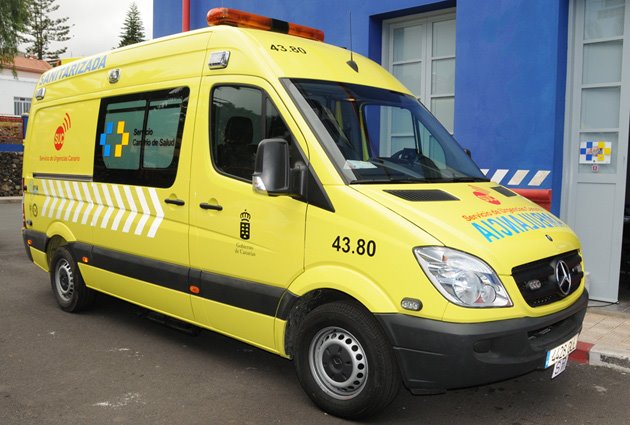 Sorce:http://sanitarizada.blogspot.com
ILS Ambulance (Emergencias Osakidetza: EMS - Autonomous Community of Vasque Country):
Source: http://www.e-mergencia.com
ALS Ambulance and HEMS (SUMMA 112: EMS- Autonomous Community of Madrid):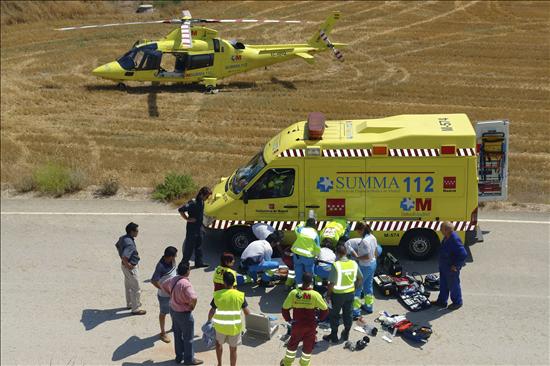 ALS Team (GUETS SESCAM 112: EMS -Autonomous Community of Castilla-La Mancha):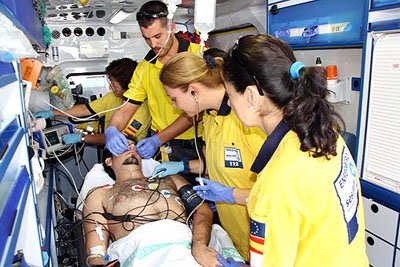 Source: http://ucienf.blogspot.com
ALS Team (SAMUR - EMS City Council of Madrid):

ALS Ambulance (SAMU Asturias: EMS - Autonomous Community of Asturias):

ALS Ambulance (Bomberos Navarra: EMS - Fire Department, Autonomous Community of Navarre):

Rapid Response Unit -VIR- (SUMMA 112 Madrid):
HEMS (Emergencias SACYL 112: EMS - Autonomous Community of Castilla-León):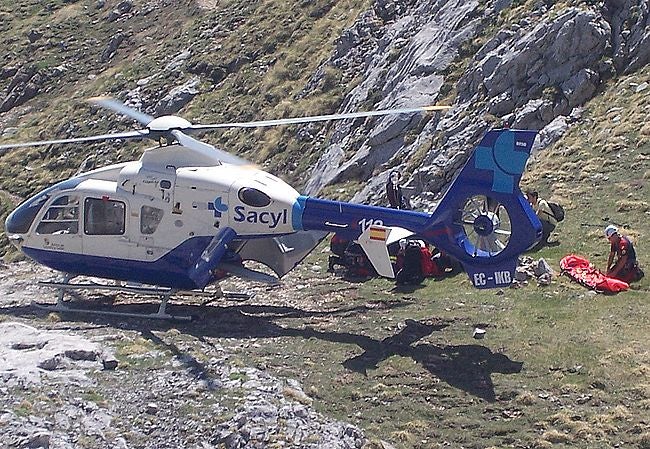 Last edited by a moderator: